Meet Our Team
Here at Seevent Plastics Ltd we pride ourselves in attracting and retaining highly skilled staff and value each and every one of them. Together, they have a wealth of knowledge in the Polyethylene market ensuring we supply you, our customer, with bespoke packaging solutions perfect for your product.  Here you will be able to read a little bit about the people you interact with every day…..
Neil Gates
Managing Director
Welcome to our updated website and to the page that gives you an insight into some of the people you will be speaking to and communicating with. As for myself, I have now been at Seevent Plastics for nearly 6 years and have overseen the development of the company to almost double it's size. Every member of staff is proud of the products we produce and our core statement that the customer comes first is stronger now than it has ever been. I do hope you enjoy the website and the experience of doing business with us.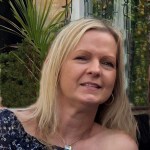 Natalie Shadbolt
Finance Director
I joined Seevent Plastics as Financial Controller in February 2008. I've worked in finance for 15 years and love it, although this is my first position in manufacturing which makes the work even more interesting!!
I live locally with my two children, who always come first in my life, but I also enjoy socialising with my friends, walking; cycling and Italian food.
Office: 01903 755877
Seevent Plastics is very successful because it has a great team, the right kit and most importantly; great customers. I enjoy working for Seevent because we never stand still and there are always new challenges to be met. I'm lucky in that I cover the North West and Wales so I get to see some of the most beautiful countryside on my travels. I started my career in the military where I served in Germany and Northern Ireland. After the army, I took an engineering degree at Leeds University. From there, I worked in the gold mines of South Africa followed by the fish industry in Scotland. I have worked in plastics as a purchasing manager for twenty years and have now completed over ten years in sales. In my spare time I love walking my two Labradors and enjoy playing tennis, golf and getting out on my bicycle.
Mobile : 07803 426551
Office : 01903 755877
I joined Seevent Plastics in November 2019, its a great company which is investing and growing year on year. I feel like I have been here for years and guess that's down to the welcome I received, everyone's been so helpful and I feel lucky to be part of a strong team. I've been in manufacturing since I left college in 1983, initially in Production and moving to sales almost 17 years ago.
When I'm not working I enjoy football, having played semi-pro and I am also a closet Man Utd Fan. I also enjoy the odd round of golf, socialising with family and friends is a must and getting away on holiday at least once a year has got to be on the agenda.
Mobile: 07970 101808
Office: 01903 755877
I joined Seevent Plastics 1st April 2019 having worked in the polyethylene packaging industry since 2001, developing and growing along the way. We have an excellent team of people here at Seevent with many years of experience in their respective fields.
In my spare time I try to keep fit using my spin bike and the gym, and if the weather is nice like to get outdoors. I also enjoy chilling to a good book.
Mobile: 07860 952467
Office: 01189 442888
I have been with Seevent Plastics for over 4 years now and love it!! the team are wonderful to work will and our extended team (the customers) are all great. My role is very varied and as a qualified Graphic Designer I also look after the website for both Seevent Plastics and our sister company Polypus Packaging, marketing and events. In my spare time (if you could call it that? as I have a husband and two daughters !!) I go to the gym, love shopping and spending time with my family. I also try and escape at least once a year to somewhere hot and child free!!
Office: 01903 755877
Before joining Seevent in June 2018 I spent many years working in a variety of roles, from Project Managing for an ISP company in London to Teaching in children's homes across West Sussex and other positions in between. Since starting at Seevent I have enjoyed the challenge of learning all about a new industry for me and have been helped along by a great team of colleagues.
When I am not at work I enjoy spending time with my wife and children, enjoying a pint with friends every now and again and being outside, enjoying the sea and the countryside here in beautiful West Sussex.
Office: 01903 755877
Chris Ellis
Admin Assistant Heavy Duty Packaging
Before coming to Seevent I was an Admin Manager in Retail for nearly 19 years. Coming to Seevent I had no idea about the exciting world of Plastic bags!!!. But I have been here now since 2006, My role in Admin is very varied, and I love it.
Coming to work, and working with this lovely team is a Joy.
Office: 01903 755877
I joined Seevent in 2014 and since joining my role and responsibilities have grown to accommodate Seevent's growth. Working alongside a great team makes Seevent a great place to work. It would be nice to say that I don't do any finance work in my spare time but that would be a lie! My husband runs his own Company so many weekends are spent doing his accounts!! When I do get some time off, I enjoy girlie shopping trips with my daughter and my son is a prisoner to the craze that is Xbox!! My 'me time' is attending a mini trampoline fitness class twice weekly which is so much fun and a great way of keeping fit.
Office: 01903 755877